Member Ticket Reservations & Purchases Instructions
The ticket link at the end of these instructions will take you to Etix, our online ticket provider.
Click on the green GET TICKETS button next to the concert.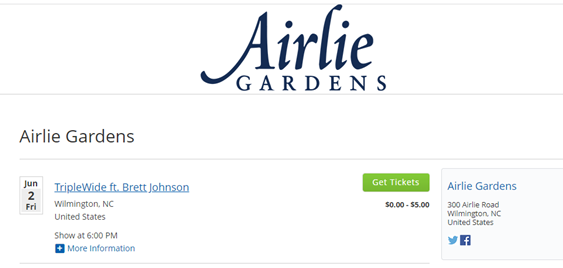 On the next screen, you will choose the number or adult and child tickets you want to reserve/purchase.

The system will only allow you to reserve/purchase the number of tickets you receive with your member level benefits.
Members may purchase additional tickets for guess when tickets go on sale to the public the Monday of each concert week
Make sure you choose your correct membership type.
Then click the green ADD TICKETS.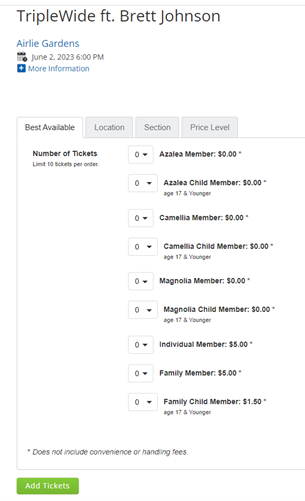 Enter your member number into the pop-up box.

Your member number can be found on your membership card.
If your member number has a dash in it, do not enter the dash into the box.
If you do not have your membership card, you may request your member number by filling out the member number request form.
When you enter your member number, click SUBMIT.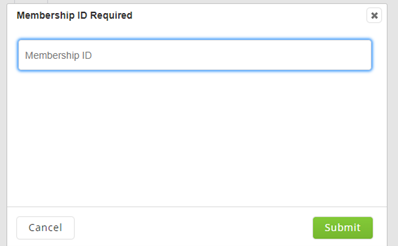 The next screen is your shopping cart.
Click the green CONTINUE button to complete your transaction.
Azalea, Magnolia and Camellia members may click the blue CONTINUE SHOPPING link above the shopping cart to go back to the screen to add more concerts.